Exclusive: NHSX to be merged into new NHS England transformation directorate
Major changes planned within NHS technology landscape
New unit to bring together transformation teams at NHSX and NHSE/I
Four specialties prioritised for digital transformation
NHS England is to create a new transformation directorate which will include NHSX and its own various improvement arms, HSJ has learned.
HSJ understands the new directorate will not be led by NHSX chief executive Matthew Gould or national director of improvement Hugh McCaughey. Senior sources close to the re-organisation told HSJ that NHSE hopes to attract an internationally-renowned transformation specialist to fill the role, but that it is still waiting for Treasury sign-off to begin the recruitment process.
The purpose of the restructuring is to bring together digital and operational improvement teams within NHS England and NHS Improvement to maintain the pace of change seen during the pandemic.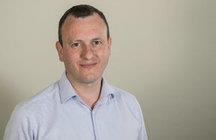 The move also appears to have been inspired by an unpublished review carried out by NHS Digital chair Laura Wade-Gery. In November, HSJ revealed that one of her proposals included the creation of a "transformation taskforce" consisting partly of private sector consultants to rethink the delivery of different specialities through better use of technology.
Efforts have already begun to redesign ophthalmologic care pathways, with digital transformation company Public Digital brought in to work on initial service design. Work to radically overhaul cardiology, musculoskeletal and orthopaedic care pathways will begin later in the year.
Read full article
Source: HSJ
Author: Nick Carding
Date: 15 February 2021