NHS England covid comms control was 'truly dreadful', claims health system leader
Chair of Greater Manchester health system describes NHSE's approach to communications as "truly dreadful"
Sir Richard Leese says tight controls have delayed crucial public messaging at key points in the pandemic
NHSE medical director says Sir Richard "obviously not correct" and lists media coverage
A leader of Greater Manchester's health and care system has claimed NHS England's approach to communications is "truly dreadful" – a claim which has been rejected by the national body's medical director as "obviously not correct".
Sir Richard Leese, who is chair of Greater Manchester Health and Social Care Partnership, said the tight control of public communications throughout the pandemic had made getting crucial messages to the public a "nightmare".
However, NHS England medical director Steve Powis rejected Sir Richard's assertions as inaccurate, and NHSE provided HSJ with a list of media coverage of the NHS attempts to combat the pandemic in the north west, including in GM.
A command and control approach imposed during much of the last year has meant responses to media requests made to local organisations have had to be approved by NHSE.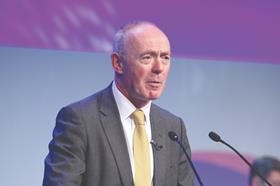 Sir Richard — who is also the leader of Manchester City Council — told HSJ in an interview: "NHS England's approach to communications is truly dreadful. They don't like telling people things.
Read full article
Source: HSJ