NHSX chief: NHS has 'not made it easy' to adopt new tech
New tech unit NHSX will identify barriers blocking spread of technology
"No shortage" of ideas, however, many innovators "struggle to scale", Matthew Gould says
Plans to create "sandbox" that enables regulators and innovators to create new rules together
The NHS has "not made it easy" to spread new technology across the healthcare system, according to NHSX's chief executive.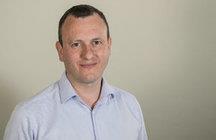 During his keynote speech at the Healthcare Excellence Through Technology conference in London on Tuesday, Matthew Gould said a key focus of new digital unit NHSX will be to identify the barriers to scaling innovation across the NHS.
He added there is "no shortage of innovation" within the health system as well as "brilliant people with brilliant ideas", but they "find it very difficult to scale".
According to Mr Gould, the NHS has also struggled to identify what kind of technologies will benefit patients and "articulate that in a way that is helpful".
Author: Jasmine Rapson
Date: 2 October 2019
Source: HSJ