What does a growing need for remote working mean for the NHS?
What does a growing need for remote working mean for the NHS?
The coronavirus pandemic has brought in a remote working revolution in the NHS, which brings with it new challenges and opportunities. An HSJ webinar, supported by IBM, explored this key issue.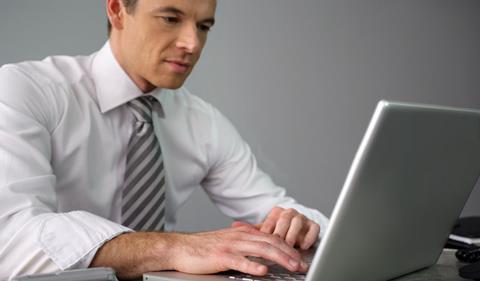 When David Probert reflects on how the pandemic has changed his organisation's approach to remote working, he doesn't hold back. "From a clinical perspective, I would be as bold as to say we've probably squashed 10 years of digital transformation into about three months."
The concept of remote consultation was not a new one at Moorfields Eye Hospital Foundation Trust. "But it had been small in measure. Since the outbreak, we've seen 10,000 patients using video consult technology. About a quarter to, at times, half of our emergency patients in our A&E department were seen virtually."
The Moorfields remote working revolution has not merely been confined to clinical or emergency work. "Pre-covid we were very traditional in our approach – apart from sensible flexible working rules, pretty much everyone [employed by our organisation] was present within our organisation.
"What covid has escalated – and actually it's not been a bad thing in terms of helping us think about the future – is to recognise that we really don't need everybody in our hospital for five, or six, or seven days a week, working all of those hours."
It's a transformation which has been experienced across the NHS, which brings with it new challenges and new opportunities, and which was the subject of an HSJ webinar held in association with IBM in September. Together, a small expert panel discussed just what a growing need for remote working means for the NHS.
For one, cultural change as well as technological transformation. James Reed, chief clinical information officer at Birmingham and Solihull Mental Health Foundation Trust, reported that his organisation had put the underlying infrastructure in place for remote working pre-covid. At that point, however, it was largely seen as an option for only a few senior staff.
"Then literally overnight in March, there was this mass exodus from the offices, and certainly the corporate staff, almost exclusively, have moved to one form or another of remote working. Because we'd built the infrastructure, it meant we were able to do that.
Read full article
Source: HSJ
Author: Claire Read
Date: 19 November 2020